Sea Vester is a teaching aid for use with small children.

Sea Vester allows the barrier to be broken between a strange adult and small children.

Sea Vester is a member of Nansemond River Power Squadron.

He travels throughout the five states of District 5 of USPS® teaching boating safety.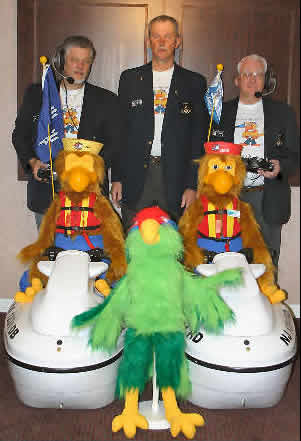 «« P retty F ine D uo»»
Sea Vester South and Sea Vester North with
sister Vestina in the middle
along with their handlers.